COVID-19 update
– It's uncertain times, but LTC is open and we're here to help.
Veloce Square 150W–240W
Versatile, highly efficient LED luminaire suitable for most industrial applications
A versatile and highly efficient LED luminaire which has general suitability for almost all industrial applications. This cost effective product is an excellent fit for manufacturing plants, food and pharmaceutical industry and is a perfect warehouse lighting solution.
The LTC Veloce Series feature an ergonomic and smart design for any kind of recess or surface mounted application including one to one LED retrofitting of existing HID lights.
Product details
Glare free optimized light distribution with IP65 optical chamber
Emergency options, wide variety of control system add-ons
Complies with all food industry standards
Suitable for 600mm x 600mm cut-outs
Remote driver and Integral driver options
Government rebates available
Product applications
Manufacturing Plants
Food Industry
Pharmaceuticals
Factories & Processing Plants
General Industrial
Service Stations
Canopy Lighting
Warehouse & Distribution Centres
Cold storage & Refrigerated warehouses
LED
Illumination grade Luxeon LED light source.
---
LED Driver
High-end programmable Mean Well LED driver.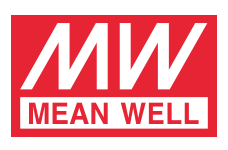 In Stock
Direct shipping and local pickup available Australia wide.
Specifications
LVSI150W
LVSR150W
LVSI210W
LVSR210W
LVSI240W
LVSR240W
Nominal Wattage
150W
150W
210W
210W
240W
240W
Item code
34508
34507
34510
34509
34548
34631
AC input
220-240V, 50/60Hz
Light output
16,000Lm
16,000Lm
22,000Lm
22,000Lm
26,000Lm
(optional 30,000Lm)
26,000Lm
(optional 30,000Lm)
LED brand
Luxeon
LED Driver
Mean Well
Driver
Integral
Remote
Integral
Remote
Integral
Remote
CRI
80 CRI
CCT range
5500K-5700K (4000K optional)
Light distribution
Symmetrical (asymmetrical optional)
Thermal rating
-20°C to +50°C (remote driver), -20°C to +30°C (integral driver)
Control system
1-10V dimming (motion sensor, smart control - optional)
Emergency
n/a
Optional emergency add on (manual, self-test and centralised monitoring)
n/a
Optional emergency add on (manual, self-test and centralised monitoring)
n/a
Optional emergency add on (manual, self-test and centralised monitoring)
Dimensions
Detailed dimension drawings and polar diagrams are available from our team. Get in touch to discuss with our lighting experts.
Measurements and illustrations are approximate, do not scale.
| | LVSI150W | LVSR150W | LVSI210W | LVSR210W | LVSI240W | LVSR240W |
| --- | --- | --- | --- | --- | --- | --- |
| Dimensions (mm) | 585 x 585 x 250 | 585 x 585 x 250 | 585 x 585 x 250 | 585 x 585 x 250 | 585 x 585 x 250 | 585 x 585 x 250 |
| Weight | 6.5kg | 7.0kg | 6.5kg | 7.0kg | 6.5kg | 7.0kg |